中国微米纳米技术学会第十八届学术年会和微系统与纳米工程高层论坛
地点:北京
时间:2016-07-28 08:00:00 至 2016-07-31 18:00:00
会议时间:2016-07-28 08:00:00至 2016-07-31 18:00:00结束

会议规模:400+人
门票名称
单价
截止时间
数量
该会议售票已经结束,您可以查看其它相关会议。
会议通知
---
微米纳米技术被认为是21世纪的新兴科技。它涵盖的高科技领域非常广泛,包括:电子、机械、材料、制造、测试、物理、化学及生物。近年来,微米纳米技术已走出实验室,开始了产业化并取得了令人瞩目的社会经济效益。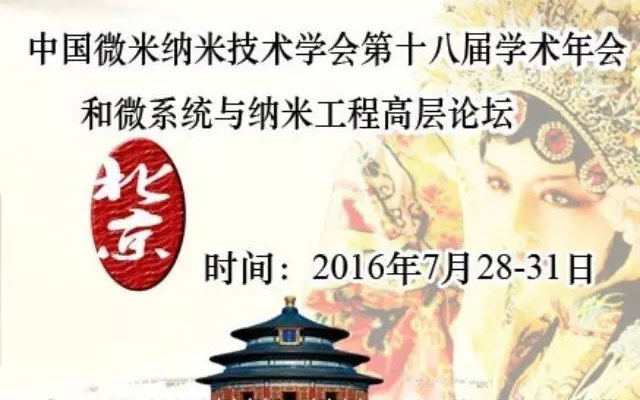 随着材料制备与微米纳米加工技术的日趋完善和对于一系列微米纳米尺度科学问题的了解,微米纳米技术的影响力已经在通信、交通、医疗、能源、环境等多方面起到了革命性和不可替代的作用。
本次联合会议旨在为国内外微纳科技工作者提供一个就微纳技术科研和产业化进行深入探讨的契机,搭建科研人员与企业交流合作的平台。我们诚挚邀请您参加CSMNT2016&MAN2016联合会议!
会议议题包含:
1)微米/纳米设计与加工技术
2)微米/纳米传感器/执行器/机器人
3)微纳机电系统
4)微流体学及纳流体学
5)微米/纳米传热学
6)纳米材料与薄膜
7)纳米管/纳米线器材
8)纳米生物学/纳米医学
9)纳米组装/分子自组装技术
10)生物-纳米-信息学
11)封装技术
12)纳米技术的应用与产业化
大会名称:中国微米纳米技术学会第十八届学术年会和微系统与纳米工程高层论坛(CSMNT2016&MAN2016)
大会时间:2016年7月28日-31日
大会地点:北京新疆大夏

主办方:中国微米纳米技术学会
介绍:中国微米纳米技术学会( CHINESE SOCIETY OF MICRO-NANO TECHNOLOGY ,英文缩写为 CSMNT )是全国从事微米/纳米技术的科技工作者和在微米/纳米技术及其他相关领域从事科研、设计、制造、教学和管理等工作的企、事业单位、团体自愿结成并依法登记的社会团体法人,是全国性的非营利性学术团体,是联系广大微米/纳米技术工作者的纽带,是发展我国微米/纳米技术事业的重要社会力量,是中国科学技术协会的组成部分。
会议嘉宾
---
 

Oliver Brand
Professor ; Executive Director, Institute for Electronics and Nanotechnology Bioengineering, Microelectronics/Microsystems; Georgia Institute of Technology
Research: MEMS/NEMS; Microsensors for Physical, Chemical and Biological Applications; Microsensor Fabrication based on IC Technologies; Microsystem Packaging
 
Tarik Bourouina
Professor, University of Paris East, France
Research: Dr. Bourouina is now full Professor at ESIEE Paris, Université Paris-Est since 2002, appointed as Dean for Research in 2012 and Deputy Director of the ESYCOM Laboratory since 2009. His current interests include optofluidics and analytical chemistry on-chip, seeking new opportunities for MEMS in the areas of Sustainable Environment and Smart-Cities. He is the Co-Laureate of the French Excellence Grant for Large Equipments (EquipEx 'Sense-City'), gathering researchers from ESIEE Paris, IFSTTAR, CSTB and Ecole Polytechnique.
 
Tianhong Cui
Professor of Department of Mechanical Engineering and Department of Electrical Engineering, University of Minnesota; Executive Editor-in-Chief, Microsystems & Nanoengineering, Light: Scinece & Applications
Research: Research area is Micro/Nano Electro Mechanical Systems (MEMS/NEMS). Long-term research aims to investigate the fundamental electrical and mechanical principles of new materials for MEMS/NEMS and low-cost advanced manufacturing approaches, utilizing nanotechnology including "bottom-up" nanomanufaturing techniques and nanomaterials to effectively enhance the performance of micro/ nanosystems. Present research efforts are the combination of "bottom-up" nano self-assembly with "top-down" hot embossing and other micro- and nano-fabrication technologies. This aims to investigate new MEMS/NEMS including devices and systems using graphene, nanotubes, nanoparticles, nanocomposites, and new polymers for new actuators, sensors, and thin-film electronics for applications to biomedical devices and next-generation electronics cooling systems.
 
    

Jean Christophe Eloy
President & CEO, Yole Développement, France
Introduction: Jean-Christophe Eloy is CEO and Founder of Yole Développement, the "More than Moore" market research and strategy consulting company. Since 1991, he has been involved in the analysis of the evolution of MEMS markets at device, equipment and also materials suppliers' level. Jean-Christophe Eloy is also board member in several organisations in Europe and in North America.

 
 

Andreas Hierlemann
Professor, Department of Biosystems Science and Engineering, ETH Zurich
Research: His research in general is rooted in Physics and in the Engineering disciplines and is targeted at developing and applying microtechnological, microfluidic, and microelectronic technologies to address questions in biology and biomedicine. Three major research lines encompass (1) CMOS Microsystems including microelectrode systems and chemo & biosensor systems, (2) Microfluidic Systems to address and handle single cells and microtissues, and (3) Electrophysiology and Neuroscience.
  

Chih-Ming Ho
Member, National Academy of Engineering; Member, Academia Sinica; ​Ben Rich-Lockheed Martin ​Professor, Department of Mechanical & Aerospace Engineering, Department of Bioengineering, University of California, Los Angeles
Research: He is known for his contributions in ​phenotypic personalized medicine, micro/nano fluidics, and turbulence. He was ranked by ISI as one of the top 250 most cited researchers in all engineering category around the world (2001-2014). In 1997​​, Dr. Ho was inducted as a member of the National Academy of Engineering​​. In the next year, he was elected as an Academician of Academia Sinica which honors scholars of Chinese origin with exceptional achievements in liberal arts and sciences. ​He received Doctor of Engineering Honoris Causa from Hong Kong University of Science and Technology. Dr. Ho holds ten honorary chair professorships​ including Einstein Professor from Chinese Academy of Science.​
 
Je-Kyun Park
Professor and Director of NanoBiotech Laboratory, Dept. of Bio and Brain Engineering, Korea Advanced Institute of Science and Technology (KAIST)
Research: Nanotechnology-based integrative bioengineering (Integrated 3D cell culture & assay system, Multiplexed immunohistochemistry, and Nanobiosensor & nanobiotechnology); BioMEMS for cell & tissue engineering (Biomechanical & biomedical microdevices, Biomimetic cell scaffold fabrication, and Organ function-on-a-chip); Lab-on-a-chip and microfluidic analytical technologies (Hydrophoresis, Inertial microfluidics, Magnetophoresis, Microdroplets, and Optoelectrofluidics).
 
 

John Plummer
Senior Editor, Nature Materials, Nature Publishing Group
Introduction: John Plummer is an editor for Nature Materials. He has a first degree in Materials Science and Engineering from the University of Sheffield, where he remained for a PhD, investigating the structure and properties of metallic glass. He subsequently joined Imperial College London as a postdoc and lecturer working on deformation in nano- and micro-scale specimens, after which he joined Nature Publishing Group in 2013, first as an editor for Nature Communications and then Nature Materials. 
 
 

Terrence W. Simon
Professor, Department of Mechanical Engieering, University of Minnesota
Research: Major research interests include experiments in heat and momentum transfer in turbulent, transitional and unsteady flows and heat transfer with change of phase.  Experimental methods include flow visualization, energy balance techniques, thermocouples, resistance temperature detection, hot-wire anemometry and liquid crystal visualization. Work on turbulent and transitional flows includes the investigation of heat and momentum transfer through boundary layers and within oscillatory flows.  Studies of 3-D flow and heat transfer focus on the endwall and film cooling mixing zones of gas turbines.  Heat transfer studies with change of phase include subcooled and saturated boiling.  Results of the above topics will be applied to design of gas turbines, radiation sources, electronic equipment, particle accelerator target and Stirling cycle engines.
Homepage: 
Yu Sun
Member, Canadian Academy of Engineering; Professor, University of Toronto
Introduction: Yu Sun is a Professor in the Department of Mechanical and Industrial Engineering, with joint appointments in the Institute of Biomaterials and Biomedical Engineering and the Department of Electrical and Computer Engineering at the University of Toronto. He is a McLean Senior Faculty Fellow at the University of Toronto and the Canada Research Chair in Micro and Nano Engineering Systems. In 2012-2013, he directed the University of Toronto Nanofabrication Center. He was elected Fellow of ASME (American Society of Mechanical Engineers), IEEE (Institute of Electrical and Electronics Engineers), and CAE (Canadian Academy of Engineering) for his work on micro-nano devices and robotic systems. His research group designs and constructs enabling micro and nanosystems (e.g., micro-nanorobotic systems and MEMS/microfluidic devices) to manipulate and characterize cells, molecules, and nanomaterials.
Homepage: 
Susumu Sugiyama
Professor, Research Organization of Science and Technology, Ritsumeikan University; Representative Director, Support Organization for Research on Industrial Science and Technology
Research: MEMS, Piezoresistive Mechanical Sensor Devices, and LIGA Process Technology have been researched at Research Institute for Micro System Technology. Recently, Environmentally Friendly Polymer MEMS Process Technology has been mainly studied. The research group is achieving many practical results for Sensors, Actuators, and Process Technology by the collaboration with industries.
Homepage: 
Ian White
Fellow of Royal Academy of Engineering, Professor at University of Cambridge 
Research: Ian White has built up a substantial research activity in the field of optoelectronics and optical communications and his team numbers approximately 45 people publishing on average 60 papers a year. In terms of research output, the group is one of the largest in the field of optoelectronic systems in the UK. Highlights of his research have included: the development of the first all-optical laser diode flip flop, the first negative chirp electroabsorption modulator and the invention of a technique for transmitting radio frequency signals over long distances of multimode optical fibre. Several of these advances have already made commercial impact, the offset launch technique for enhancing the bandwidth of optical fibre links having already been adopted within Gigabit Ethernet standard.
 
 

Steve Wereley
Professor Of Mechanical Engineering, Purdue University
Research: Microfluidic MEMS devices; development of new microfluidic diagnostic techniques; biological flows at the cellular level; micro-scale laminar mixing; flow transitions and instabilities.
Homepage: 
 

Roland Zengerle
Professor, Head of Laboratory for MEMS Applications and co-director of Hahn-Schickard
Research:  The research of Prof. Zengerle and his team is focused on microfluidics and specializes in: (1) lab-on-a-chip systems; (2) contact-free microdosage technologies and applications; (3) miniaturized and implantable drug delivery systems; (4) analysis and modeling of porous electrodes in batteries and fuel cells; (5) biofuel cells.
 
会议门票
---
| | | |
| --- | --- | --- |
| 2016年5月30日之前交费的 | 2016年5月30日之后交费的 | 现场注册的 |
| 学  生:1600元/人 | 学  生:2100元/人 | 学  生:2300元/人 |
| 会  员:2200元/人 | 会  员:2700元/人 | 会  员:2900元/人 |
| 非会员:2600元/人 | 非会员:3100元/人 | 非会员:3300元/人 |

扫一扫立即购票
安全·方便·快捷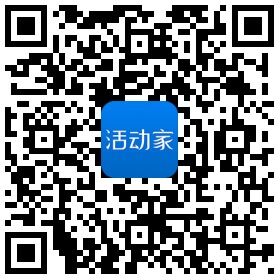 下载活动家app
随时随地查看国内商务会议
了解行业动态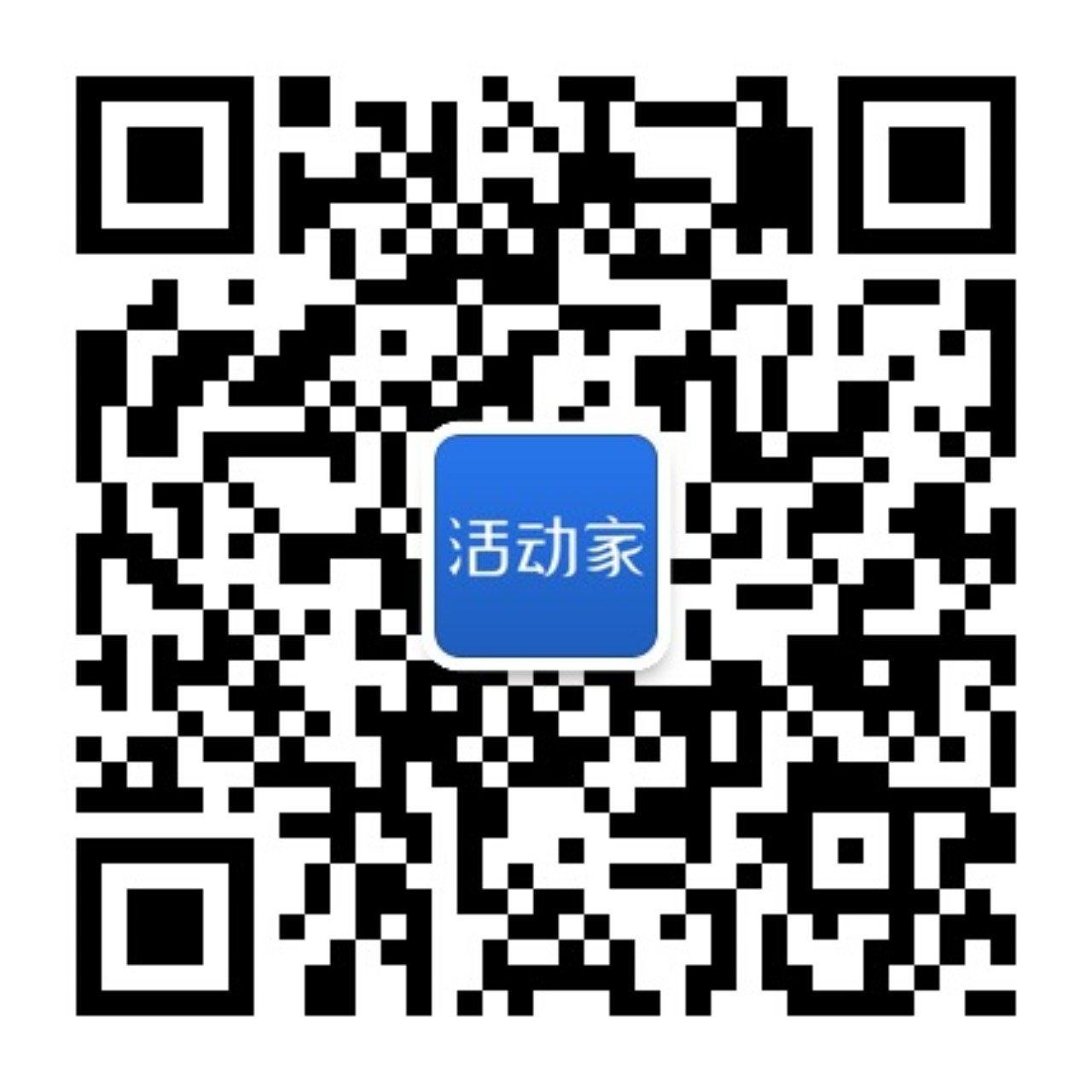 关注活动家公众号
了解更多会议资讯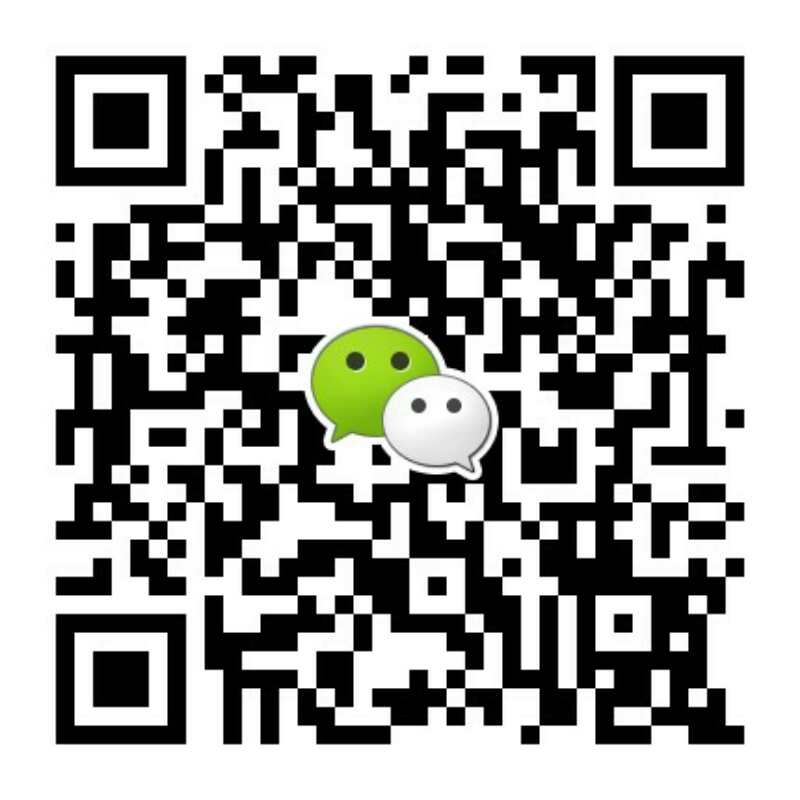 更多会议问题
请联系活动家客服