2020 IEEE International Workshop on Antenna Technology (iWAT 2020)
时间:2020-02-25 09:00 至 2020-02-26 18:00
地点:Bucharest

首页 > 商务会议 > 学术会议会议 > 2020 IEEE International Workshop on Antenna Technology (iWAT 2020) 更新时间:2019-09-05T09:02:49
会议时间: 2020-02-25 09:00至 2020-02-26 18:00结束

会议地点: Bucharest 详细地址会前通知 None 周边酒店预订
行业热销热门关注看了又看

换一换
会议内容
---
会议简介
The International Workshop on Antenna Technology (iWAT) is an annual forum for the exchange of information on the progress of research and development in innovative antenna technology. It especially focuses on small antennas and applications of advanced and artificial materials to the antenna design. At iWAT, all the oral presentations are delivered by invited prominent researchers and professors. iWAT has a particular focus on posters by which authors have the opportunity to interact with leading researchers in their fields. iWAT is a series of annual international antenna workshops which has been held in Singapore (2005), White Plaines, USA (2006), Cambridge, UK (2007), Chiba, Japan (2008), Santa Monica, USA (2009), Lisbon, Portugal (2010), Hong Kong, China (2011), Tucson, USA (2012), Karlsruhe, Germany (2013), Sydney, Australia (2014), South Korea (2015), Orlando, USA (2016), Athens, Greece (2017), Nanjing, China (2018), Miami, USA (2019)
征稿信息 立即投稿
征稿简介
We would like to cordially invite you to participate in the IEEE iWAT 2020 that will be held at Hotel InterContinental in Bucharest, Romania on February 25-28, 2020.
The submission deadline is October 4, 2019.
The International Workshop on Antenna Technology (iWAT) is an annual forum for the exchange of information on the research and development in innovative antenna technologies. It especially focuses on small antennas and applications of advanced and artificial materials to the antenna design.
At iWAT, all the oral presentations are delivered by invited prominent researchers and professors.
iWAT has a particular focus on posters by which authors have the opportunity to interact with leading researchers in their fields.
iWAT2020 is a continuation of a series of annual international antenna workshops held in Singapore (2005), White Plaines, USA (2006), Cambridge, UK (2007), Chiba, Japan (2008), Santa Monica, USA (2009), Lisbon, Portugal (2010), Hong Kong, PRC (2011), Tucson, USA (2012), Karlsruhe, Germany (2013), Sydney, Australia (2014), Seoul, Republic of Korea (2015), Cocoa Beach, Florida, USA (2016), Athens, Greece (2017), Nanjing, China (2018), and Miami, Florida, USA (2019).
Prospective authors are invited to submit original contributions on their latest research activities. Student papers are strongly encouraged. There will be up to three awards each for "best conference paper" and "best student paper", respectively, which will be presented in the poster session. Invited papers (oral presentation) will not participate in this paper competition contest.
The proceedings of the conference will be submitted to the IEEE Xplore Digital Library.
IMPORTANT DATES:
Paper submission (2 - 4 pages): October 4, 2019
Notification of Acceptance: November 29, 2019
For further information, please visit the conference website at: www.iwat2020.org
We look forward to seeing you in Bucharest, Romania, in February 2020.
iWAT 2020 General Chair,
Razvan D. TAMAS
iWAT 2020 General Vice-Chair,
Alina BADESCU
iWAT 2020 TPC Chairs,
Florin ALEXA
Tudor PALADE
作者指南
Authors MUST submit camera-ready papers that are 2 to 4 pages including figures by October 4, 2019 via the workshop website. All papers must be formatted in two-column IEEE format including figures and electronic submissions must meet all IEEE Xplore specifications.
See the workshop website for templates and more information on creating acceptable electronic files. Submission guidelines and registration instructions can be found on the conference website,

Electronic submissions must meet all IEEE Xplore specifications. All the submitted papers for the conference will be reviewed.


征稿主题
Topics
Topics include, but will not be limited to: Small antennas, Innovative structures, and Applications
Small antennas
• Adaptive (smart) arrays • Antennas for 5G communications • Antenna measurements • Antennas on/in IC packages • Body-Centric Antennas • Broadband antennas • Conformal antennas • Magnetic Nanoparticles, Graphene or Carbon nanotubes in Antennas • Measurements for SAR of handheld devices • MEMS/nano technology for antennas • Millimeter-wave/Terahertz antennas • Modeling and simulations • Non-Foster/active elements • On-chip antennas • Reconfigurable antennas • Reflectarrays • Ultra-wideband (UWB) antennas • Wearable antennas • 3D printed antennas and structures
Innovative structures
• Analysis and design of EM materials • Artificial magnetic conductors (AMC) • Electromagnetic anisotropy • Electromagnetic bandgap (EBG) structures • Frequency selective surfaces (FSS) • Fractal Structures • Single and double negative metamaterials • Electromagnetic Skins: Epidermal, Flexible and Stretchable Antennas, Sensing Substrates • Automotive systems • Biomedical and Healthcare Applications • Bluetooth/WLAN (PDAs, laptops) • Energy harvesting • Hyperthermia and RF Ablation • Satellite navigation systems • Medical Diagnostic and Therapeutic Applications. • Millimeter-wave/terahertz communications and imaging • MIMO systems • Higher symmetries
Applications
• RFID antennas and Wireless Sensing systems • Software-defined / cognitive radio • Satellite communications • UWB communications • WBAN systems • Wireless communication systems (handheld devices, base stations) • Wireless power transmission and harvesting for implanted systems • 5G communication systems • Simultaneous transmit and receive systems • Antenna measurement
组委会
General Chair:
Prof. Razvan D. Tamas
Constanta Maritime University
General Vice Chair:
Prof. Alina Badescu
University Politehnica of Bucharest
International Advisory Committee Chairs:
Prof. Zhi Ning Chen
National University of Singapore
Prof. Raj Mittra
University of Central Florida
Technical Program Committee Chairs:
Prof. Tudor Palade
Technical University of Cluj-Napoca
Prof. Florin Alexa
University Politehnica of Timisoara
Local Arrangement Chair:
Prof. Ioan Nicolaescu
"Ferdinand I" - Military Technical Academy
Exhibition Chair:
Prof. Remus Cacoveanu
University Politehnica of Bucharest
Sponsorship Chair:
Dr. Teodor Petrita
National Authority for Management and Regulation in Communications
Publication Chair:
Dr. Stefania Bucuci
Constanta Maritime University
Finance Chair:
Mariana Rotariu
Constanta Maritime University
声明:
1、以上会议非活动家网站主办或承办会议,活动家网站学术会议频道会议信息来自于互联网,方便用户了解行业信息,如需参会、报名、获取会议邀请函或会议日程,请直接与学术会议活动主办单位联系。
2、部分会议内容来自互联网,由于网络的不确定性,活动家网站对所发布的信息不承担真实性的鉴别工作,请谨慎选择。若您发现会议页面信息有误,请联系活动家客服028-69761252纠错。
查看更多
主办方:IEEE Antennas and Propagation Society
介绍:IEEE Antennas and Propagation Society于2020年2月25日举办2020 IEEE International Workshop on Antenna Technology (iWAT 2020)。
温馨提示
酒店与住宿: 为防止极端情况下活动延期或取消,建议"异地客户"与活动家客服确认参会信息后,再安排出行与住宿。
退款规则: 活动各项资源需提前采购,购票后不支持退款,可以换人参加。
您可能还会关注
---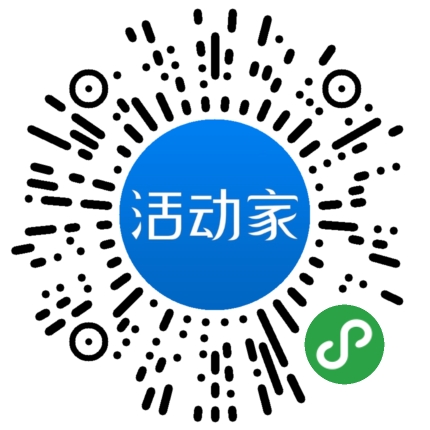 微信扫一扫
分享给朋友