AIP International Conference on Inventive Research in Material Science and Technology (ICIRMCT 2020)
时间:2020-02-13 09:00 至 2020-02-14 18:00
地点:coimbatore

首页 > 商务会议 > 学术会议会议 > AIP International Conference on Inventive Research in Material Science and Technology (ICIRMCT 2020) 更新时间:2019-09-04T09:21:28
行业热销热门关注看了又看

换一换
会议内容
---
会议

简介
This conference will provide an outstanding international forum for students, professors and tech enthusiast from all over the world to share ideas and achievements in the theory and practice of all areas of material science.
征稿

信息

立即投稿
重要日期
初稿截稿日期:2019-12-04
初稿录用通知日期:2021-01-04
终稿截稿日期:2020-01-24
征稿简介
It is the science of developing high performance materials, engineering new applications, customizing innovative processing techniques and predicting performance.
作者指南
Forming & Machining,
Heat Treatment,
Advanced Ceramics,
Metallurgy and Materials,
Powder metallurgy,
Nanotechnology in Materials science,
Biomaterials.
征稿主题
Machining of steels,
High speed machining of hardened tool steels,
Abrasive machining of steels,
Forming of steels through stamping, bending and drawing methods,
Hydroforming of steels,
Structure-machinability/formability relation in steels,
Sheet Metal Forming,
Finite Element Analyze,
Heat Treatment of Alloy Steels,
Heat Treatment of Tool Steels,
Heat Treatment of Non Ferrous Alloys,
Heat Treatment of Special Steels and Special Alloys,
Heat Treatment of Cast Irons,
Surface Treatment,
Natural and Artificial Ageing,
Vacuum Heat Treatment,
Heat Treatment Furnaces and Equipment,
Heat Treatment Damages and Analysis,
Safety and Health at Heat Treatment,
Fusion welding application in iron- steel industry,
Diffusion welding application in iron- steel industry,
Welding consumable used for iron- steel industry,
Welding design for iron- steel industry,
Cutting in iron- steel industry,
Health and safety in welding application of iron- steel industry,
Destructive and Non destructive test methods for welded steel,
Heat treatment for welded steel,
Bioceramics,
Ceramic composites and applications,
Surface treatments, coatings and thin films,
Structural technical ceramics,
Silicates,
Refractories,
Ceramic pigments,
Industrial innovation,
Energy and environment,
GLASS AND GLASS CERAMICS,
Manufacturing processes,
Applications in the glass,
Glass ceramics,
Iron & Steel Classes and Standards,
Iron & Steel Manufacturing Methods and New Approaches,
Refractories in Iron & Steel Industry,
Fracture and Fatigue Behavior of Iron & Steel,
Material Science and Technology,
COATING&CORROSION,
Novel Coating Materials,
Hard Coatings,
Processing and Characterization,
Nanostructured coatings,
Carbon nanomaterials,
Risks and regulation of nanotechnology,
Nanophotonics and optics,
Nanoelectronics,
Nanobiotechnology,
Nanomedicine,
Nanodevices,
MEMS & NEMS,
Nanomechanics,
Graphene technologies,
Nanofabrication,
Surface nanoscience,
Thin films and coating,
Nanomaterials and nanocomposites,
Nanoparticles,
Nanobiomaterials,
Nanodrug delivery,
Advanced metals & alloys,
Biomaterials,
Biosensors,
Building materials,
Catalytic materials,
Ceramic materials,
Composite materials,
Computational materials science,
Corrosion,
Conducting polymers,
Environmental coordination materials,
Fluids and liquid crystals,
Fuel-cell materials,
Functionally graded materials,
Glass,
High Entropy Alloys,
Magnetic Materials,
Materials Physics and Chemistry,
Micro / Nano Materials,
Microelectronic materials,
New Energy Materials,
Optical Materials,
Photonics,
Polymer Materials,
Self-assembled materials,
Self-healing Materials,
Smart and Intelligent Materials,
Soft materials & Bio-materials,
Steel and Iron,
Super-conductors,
Surface Engineering/Coatings,
Sustainable Materials,
Thermal Aspects of Materials,
Biomolecular materials,
Self-assembly of biomaterials,
Biomimetic materials,
Biodegradable biomaterials,
Emerging Smart Materials,
Development and characterization of multifunctional materials,
Novel nano and micro-devices,
Design and theory of smart surfaces,
Smart biomaterials,
Thin films and thick films,
Semiconductors and superconductors,
Piezoelectric materials,
Photovoltaics, fuel cells and solar cells,
Electrochromic materials.
声明:
1、以上会议非活动家网站主办或承办会议,活动家网站学术会议频道会议信息来自于互联网,方便用户了解行业信息,如需参会、报名、获取会议邀请函或会议日程,请直接与学术会议活动主办单位联系。
2、部分会议内容来自互联网,由于网络的不确定性,活动家网站对所发布的信息不承担真实性的鉴别工作,请谨慎选择。若您发现会议页面信息有误,请联系活动家客服028-69761252纠错。
查看更多
主办方:RVS Technical Campus
介绍:RVS Technical Campus于2020年2月13日举办AIP International Conference on Inventive Research in Material Science and Technology (ICIRMCT 2020)。
温馨提示
酒店与住宿: 为防止极端情况下活动延期或取消,建议"异地客户"与活动家客服确认参会信息后,再安排出行与住宿。
退款规则: 活动各项资源需提前采购,购票后不支持退款,可以换人参加。
您可能还会关注
---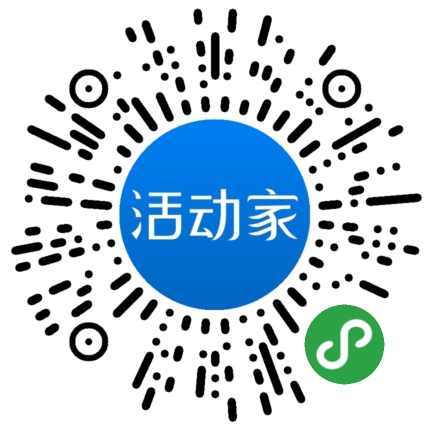 微信扫一扫
分享给朋友