2016国际平坦化技术大会
地点:北京
时间:2016-10-17 08:00:00 至 2016-10-19 18:00:00
参会报名
会议通知
会议日程
会议嘉宾
会议门票
用户留言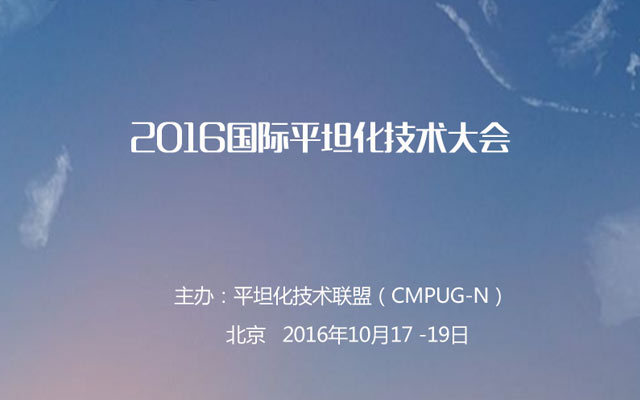 门票名称
单价
截止时间
数量
该会议售票已经结束,您可以查看其它相关会议。
会议通知
---
为促进平坦化技术领域专家、学者及企业界人士的交流合作,由集成电路材料产业技术创新战略联盟、中国半导体行业协会、中国机械工程学会微纳制造摩擦学专业委员会共同发起的平坦化技术联盟(CMPUG-N)主办的2016国际平坦化技术大会(2016 International Conference on Planarization/CMP Technology,简称 ICPT 2016)将于2016年10月17 -19日在北京召开。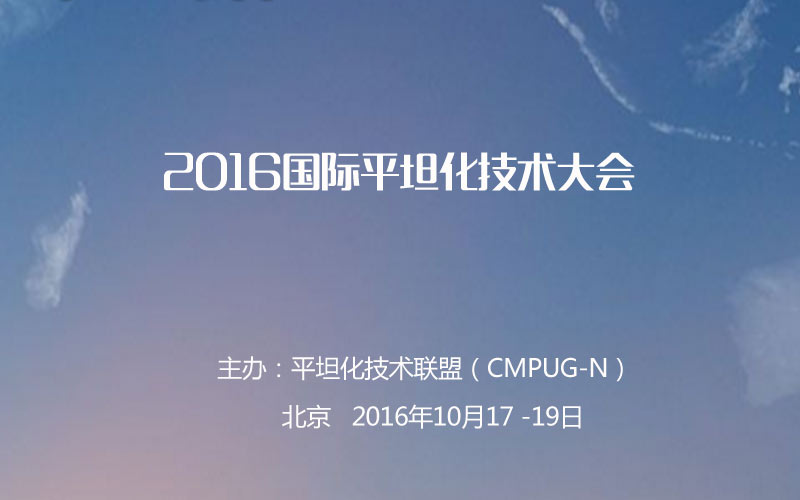 2016国际平坦化技术大会
会主席:路新春 教授 (清华大学)
副 主 席:王雨春 研发副总裁 (安集微电子)
屈新萍 教授 (复旦大学)
秘 书 长:石瑛 (集成电路材料产业技术创新战略联盟)
主要议题:
CMP设备及测量技术
CMP耗材
先进CMP工艺
CMP建模和仿真
CMP后清洗工艺与材料
CMP基本机理
3D IC中的CMP
ICPT background
CMP (chemical mechanical planarization), as one of the most important processes in the semiconductor manufacturing, has been developed and improved continuously year after year. It has built a certain position in related industries, and is expanding in its applied area. From the user's point of view, technical demand is becoming higher and higher, and additional applications beyond the semiconductor area are increasing.
ICPT (International Conference on Planarization/CMP Technology), is a magnificent opportunity to have discussions on CMP technologies, including FEOL and BEOL CMP, Fundamentals of CMP, Polishing Processes, Consumables, Equipment, 3D/TSV, Metrology, Cleaning, Defect Control, Process Control, etc. The conference provides a place where every relevant researcher and engineer can get together to discuss openly and exchange information widely.
会议名称:2016国际平坦化技术大会
会议时间:2016年10月17 -19日
会议地点:北京
会议嘉宾
---
ICPT 2016 Keynote/Invited speaker information
| | | | |
| --- | --- | --- | --- |
| Type | Name | Company | TOPIC |
| Keynote | | Ebara | Innovations! - To support Semiconductor technology |
| Keynote | Dr. Chris Chern | TSMC | New Paradigm of CMP Slurry Material Management. |
| keynote | TBD |   |   |
| invited | Dr. Dinesh Koli | Global foundries | CMP - Enabling technology for 7nm and beyond |
| invited | Dr. Yukiteru Matsui | Toshiba | Back surface polishing technology of silicon wafer in advanced semiconductor manufacturing |
|  Invited | Dr. Ahmed Busnaina | Northeastern University  | The role of CMP in the Nanoscale printing of Electronics, Sensors, energy and Functional Materials Applications |
| Invited | Dr. Sangkyun Kim | Samsung | New Slurry and Pad for High Planarity Efficiency CMP |
| Invited | Dr. Inhoe Kim | S.K. Hynix | Defect control of metal CMP process for current memory devices |
| Invited | Dr. Jingoo Park | Hanyang university | Post CMP Surface Preparation in sub 10 nm Device |
| Invited | Dr. Patrick Ong | IMEC | TBD |
| Invited | Dr. Viorel Balan | LETI | CMP for direct Cu/Cu bonding |
| Invited | Dr. Jinxun Fang | Huali Microelectronics | Challenges and solutions of CMP control in advanced IC processing |
| Invited | Dr. Brian Brown | Applied Materials | New Trends in CMP to Meet Demands of 3D Devices |
Keynote Speakers
Dr. Manabu Tsujimura
Manabu Tsujimura, Director of the Board, and CTO of Ebara Corporation, received his Doctoral degree from Department of Mechanical Engineering at Tokyo Metropolitan University, Japan. He is also Fellow of JSME (The Japan Society of Mechanical Engineering).
He has joined Ebara Corporation in 1974, engaged in Hydro-power Plant Engineering Department for ten years. During 1984-1986, he worked as an engineer for Submerged Motor LNG Pump. From 1986, he has engaged in semi-conductor manufacturing equipment and components such as CMP, Plating, Dry pump etc.
He has also educational career as Visiting Professor of Clarkson University (USA), Adjunct Professor of Hanyang University (Korea), Visiting Professor of National Taiwan University of Science and Technology (Taiwan).
He is member of JEITA, SEAJ, SEMI, JVIA and ADMETA etc. He is now a vice chair of SEAJ and a vice chair of JVIA (chair in 2012 and 2013).
He has received in 2001 Outstanding Poster Award from AVS, in 2004 and 2005 ADMETA Technical Achievement Award, in 2005 Takagi Award of the Japan Society of Precision Engineering.
He has over 100 technical papers publication in journals and conferences and published four books, and holding more than 130 granted patents in overseas, more than 28 patents in Japan.
Dr. Chris Chern
Chris C. S. Chern, Chairman of Board Directors in CMPUG-TW, received his Ph.D. degree from the Department of Materials Science & Engineering at Rutgers University, USA. During 1991.1-1994.11, he was a senior scientist in EMCORE Corporation. During 1994.11-1998.1, he was MTS developing CVD TiN, HDPCVD, RTA in AMAT. From 1998.1 to 2001.1, he was the Fab TFE/CMP/IMP Engineering Director and R&D PVD/CMP Module Manager in Motorola/Chartered Semiconductor. From 2001.1 to 2003.6, he was VP in Optoelectronic Division in AXT. In July 2003, he joined TSMC as Fab Deputy Director and Fab TFE/CMP Department Manager. He is currently director of Manufacture Technology Center in TSMC.
Dr. Chern received an Applied Materials Employee of the Quarter Award (Q4) in 1996, and was given an Intel Supplier Award: Best Individual Contributor in 1997. His work was nominated for TSMC TQE Best Engineering Department Award (1st place) in 2005 & 2006, and TSMC Inventor Award: Recognition of 5 Patents in 2007. He has over 40 technical publications in conferences and journals (APL, JAP, JAPL, …), over 30 presentations with 10 invited presentations in technical conferences, and 35 granted patents (USPTO). 
Invited Speakers
Dr. Inhoe Kim
Dr. Inhoe Kim received a Master's degree in Chemistry and a Ph.D. degree in Materials Science from Hanyang University in Seoul, Korea. Dr. Kim has been a Process Engineer at SK hynix since 2008 in Thin Film & CMP process. From the year of 2011, he has been engaged in developing CMP process for new memory integration such as STT-MRAM, ReRAM & PCRAM.
Dr. Ahmed Busnaina
Ahmed A. Busnaina, Ph.D. is the William Lincoln Smith Chair Professor, University Distinguished Professor, and founding Director of National Science Foundation's Nanoscale Science and Engineering Center (NSEC) for High-rate Nanomanufacturing and the NSF Center for Nano and Microcontamination Control at Northeastern University, Boston, MA. Prior to joining Northeastern University in 2000, he was a professor and a director of the Microcontamination Control Lab at Clarkson University from 1983-2000. Dr. Busnaina is internationally recognized for his work on nano and micro scale defects mitigation and removal in semiconductor fabrication. He specializes in nanoscale printing of 2D and 3D structures for devices and sensors. He developed many techniques for the directed assembly of nanomaterials for the manufacturing of nanoscale structures for energy, electronics, biomedical and materials applications. His research support exceeds $50 million. He authored more than 600 papers in journals, proceedings and conferences. Organized and chaired more than 175 conferences, workshops, sessions and panels for many professional societies. He is an associate editor of the Journal of Nanoparticle Research. He also serves on many advisory boards including Samsung Electronics; Chemical Industry Nanomaterials Roadmap, International Technology Roadmap for Semiconductors, Electronic Materials Letters, Journal of Particulate Science and Technology, Journal of Environmental Sciences, Journal of Advanced Applications in Contamination Control. He is a fellow of the American Society of Mechanical Engineers, and the Adhesion Society, a Fulbright Senior Scholar and listed in Who's Who in the World, in America, in science and engineering, etc.). He was awarded the 2006 Nanotech Briefs National Nano50 Award, Innovator category, the 2006 Outstanding Faculty, SØren Buus Outstanding Research Award, Northeastern University 2006, the 2005 Aspiration Award, Northeastern University.
Dr. Jingxun Fang
Fang, Jingxun, received the Ph.D. degree in chemical engineering from Clarkson University, Potsdam, NY, in 2000. He is currently an Associate Director with Technology Development Division of Shanghai Huali Microelectronics Corporation. He is responsible for advanced process development in isolation, contacting, and metallization, etc.
Professor Jin-Goo Park
Professor Jin-Goo Park received B.S degree from Hanyang University, Korea in 1984 and the M.S. and Ph.D. in materials science and engineering from University of Arizona in 1998 and 1993, respectively. From 1992 to 1994, he was with Texas Instruments, Dallas, TX, where he was responsible for microcontamination control in semiconductor wet processing and DMD (Digital Micromirror Display) development. In 1994, he joined Hanyang University ERICA, where he is now a professor in the Department of Materials Engineering as well as a Director of Nano-bio Electronic Materials and Processing Lab (NEMPL). His research interests include wafer cleanings, chemical mechanical polishing and nano-bio fabrication. He has authored more than 400 technical publications/presentations in the area of wafer cleanings, CMP and (bio-)MEMS.  He is the past president of Korea CMPUGM and a founder and president of International Conference on Planarization/CMP Technology which is the largest CMP conference in the world. He is also a founder of Korea Surface Cleaning Users Group Meeting. He has served as a vice dean of Graduate School of Hanyang University and a review board member of Korea Research Foundation. He is now member of the National Academy of Engineering of Korea (NAEK) which is the most honorable membership for engineering field in Korea. 
Dr. Patrick Ong
Patrick Ong studied physics at the university of Hamburg and received his degree as Diplom Physiker in 2001. In 2001 he joined AMD as a Manufacturing Engineer for Cu CMP. He worked for 5 ½ years for AMD and during that time he was also an assignee for AMD at imec and IBM. In 2006 he joined imec to work on FEOL process development. Currently Patrick Ong is a Senior Process Engineer for CMP at imec, specialized on oxide CMP for STI/FinFet applications, Ge/SiGe CMP and III-V CMP. He has authored 15 publications on CMP and co-authored more than 40 publications. Furthermore, together with a colleague, he has written a book chapter in a recent book about CMP. 
Dr. Yukiteru Matsui
Yukiteru Matsui received his B. E. degree and M. E. degree in electrical engineering from Tohoku University, Japan in 1995 and 1997 respectively. He Joined Toshiba Corp. in 1997 and has been engaged in R&D of CMP process. He received his D. E. degree in chemical engineering from Tokyo Institute of Technology, Japan in 2011. He is currently a chief specialist at Toshiba Corp.
Dr. Viorel Balan
Viorel Balan received his Engineering degree in Materials Science from Polytechnic Institute of Bucharest, Romania. He did his PhD work on chalcogenide glasses thin films at the University of Montpellier and received its degree in 2003. In 2005 he joined CEA LETI as CMP  RD Engineer and published several papers on polymers, chalcogenides or tungsten CMP. Currently his work focus on CMP process for 3D applications. He is Head of CMP Process Engineering in LETI from 2015.
Dr. Brian Brown
Brian J. Brown received his B.S. in Chemistry from Oberlin College and his M.S. and Ph.D. in Materials Science and Engineering from Stanford University.  Over his career, he has held a variety of positions in process and equipment development at Hewlett-Packard, Intel Corporation, Novellus Systems, Applied Materials and Alta Devices in
LED
assembly, CMP, Wet and Dry Cleaning and MOCVD.  In 2012, Brian rejoined Applied Materials as Senior Director of Technology for the CMP Business Unit.  
会议门票
---
Registration Categories
Amount Before August 31
Amount After August 31
Full Rate
$450/¥2800
$550/¥3500
Student
$300/¥1800
$300/¥1800
Additional Proceedings
$100/¥600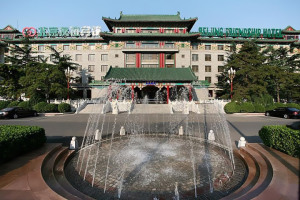 会议场地:北京友谊宾馆
介绍:北京友谊宾馆位于海淀区中关村南大街。建于1954年9月,前身是国务院西郊招待所,主要用于接待在京的苏联专家。1956年3月改为现名。1973年3月开始接待旅游外宾。友谊宾馆地处京城新兴的现代化商业科技区,毗邻中国的硅谷及多所科研院校,与京城最大的现代化商城---当代商城,双安商场近在咫尺,是亚洲最大的集旅游、商务、会议、长住为一体的四星级园林式酒店。 酒店占地面积33万5千平方米,绿地面积多达20余万平方米,建筑古朴典雅,具有浓郁的中国民族特色。环境优美、景色怡人。 拥有客房、公寓和写字间1757套;28个风味各异的餐厅、宴会厅可同时容纳2600人就餐;35个不同规格的会议室、多功能厅,一应俱全的商务、康乐设施会令您的商务之旅轻松惬意。 北京友谊宾馆会议,宴会设施设备配套齐全,可承办10至800人会议以及主题宴会,鸡尾酒会,招待会等。训练有素的专业人员确保活动成功举行。会议场地包括:友谊宫聚英厅 (可容纳 800人 )、贵宾楼多功能厅 (可容纳 220人 )和33个不同规格会议室。 所有的会议室及多功能厅均配备先进的视听设备包括:会议室可应需提供大型等离子显示屏、同声传译系统、幻灯机、投影仪、液晶投影仪和实物投影仪。 友谊宾馆位于北三环与中关村大街交汇处,交通极为便利,紧邻北京知名学府,科研机构以及中国的硅谷---中关村。距离机场20公里;距离火车站8公里;距离市中心15公里。

扫一扫立即购票
安全·方便·快捷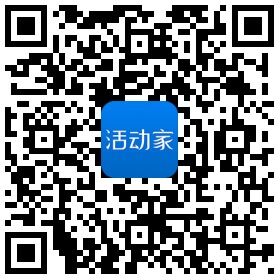 下载活动家app
随时随地查看国内商务会议
了解行业动态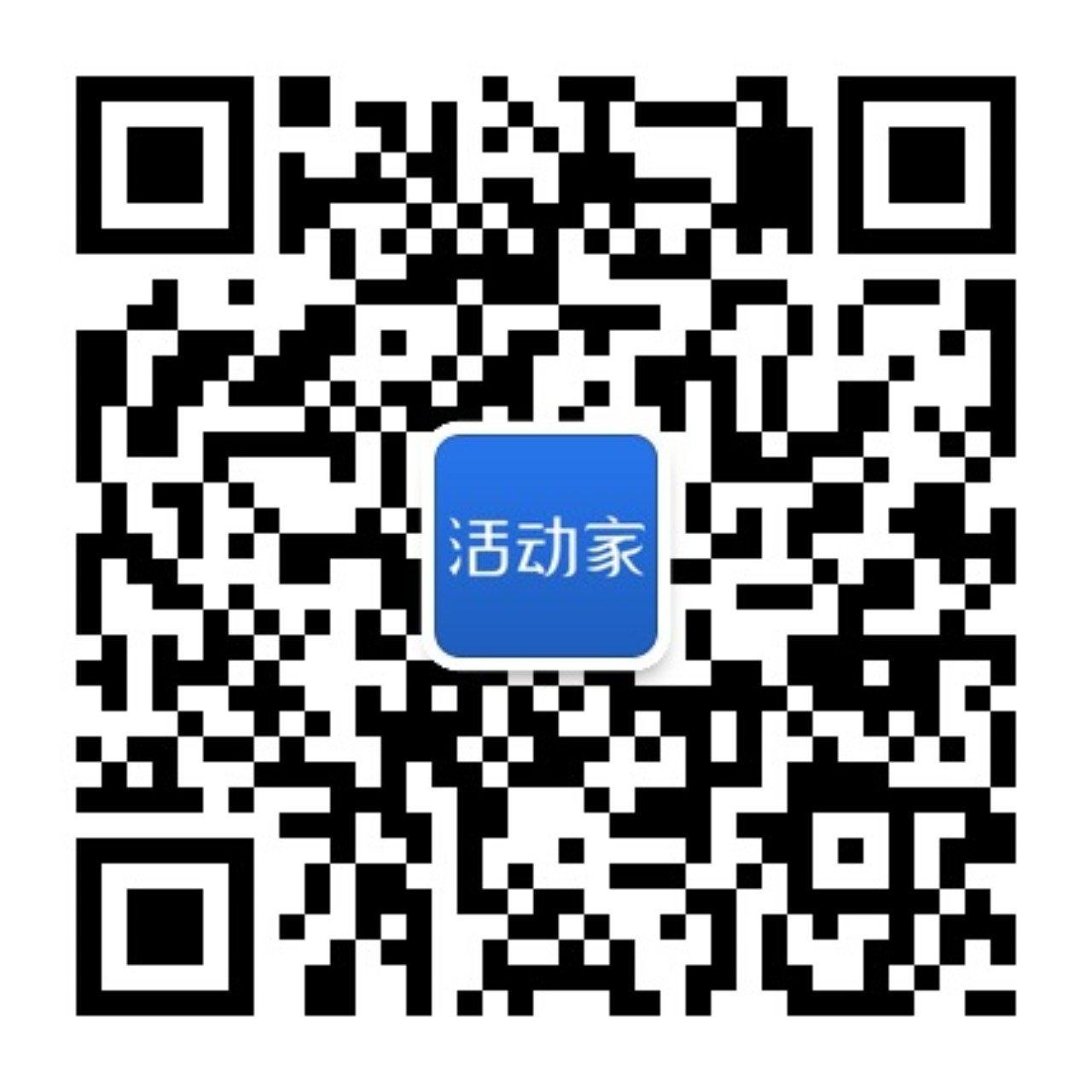 关注活动家公众号
了解更多会议资讯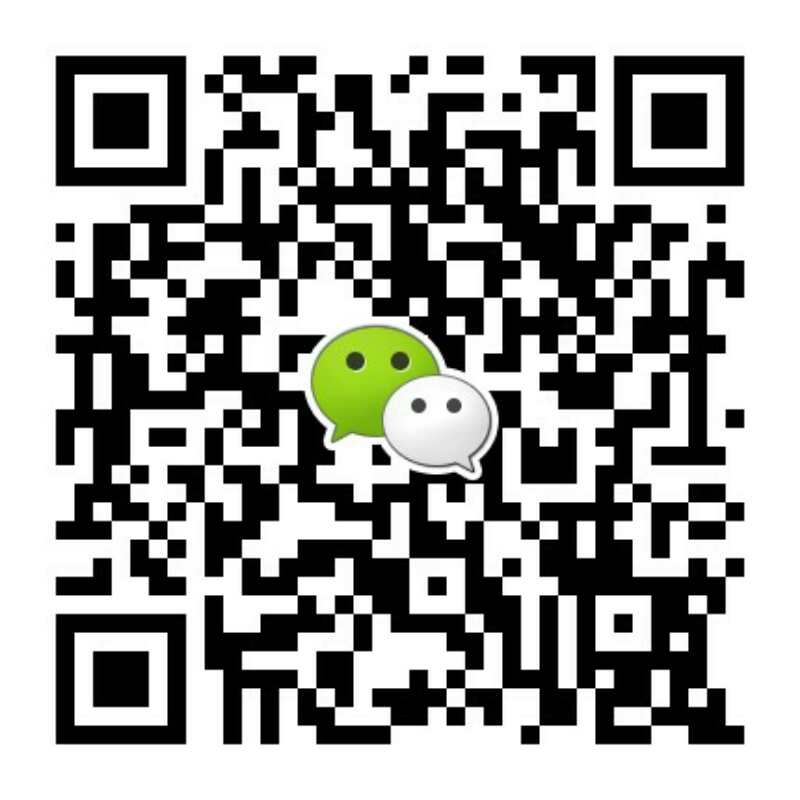 更多会议问题
请联系活动家客服