首页>商务会议>金融财经> 2016中国投资峰会 - 转型中国(China Investment Conference - China in Transition) 发布时间:2016-07-26 09:47:38
2016中国投资峰会 - 转型中国(China Investment Conference - China in Transition)
地点:上海
时间:2016-08-20 08:00:00 至 2016-08-20 18:00:00
参会报名
会议通知
会议日程
会议嘉宾
会议门票
用户留言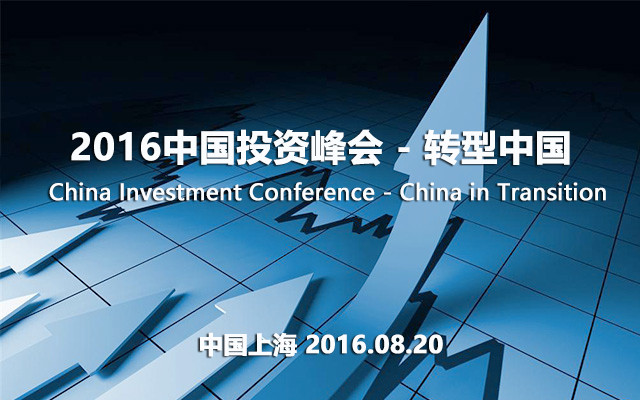 门票名称
单价
截止时间
数量
该会议售票已经结束,您可以查看其它相关会议。
会议通知
---
由CFA 中国举办的2016年CFA协会中国投资峰会即将开幕,您将有机会现场聆听国内外业内领先专家对转型期中国金融业的独特见解,并与他们零距离交流互动。
伴随中国增长模式的转变,中国将面临什么样的挑战,将为世界呈现何种机遇?本次峰会将围绕如下问题展开深入探讨:
转型中国:金融发展与改革去向何处
A股纳入MSCI指数对中国股票市场的估值有什么长远的影响?
多资产投资策略的实际操作和前沿观点
"一带一路"战略:共享机遇与发​展
未来投资策略:积极投资VS被动投资
CFA协会中国投资峰会是我们在中国的旗舰活动,汇集中国及国际顶级投资专家、商业领袖、知名学者,推动专业交流
会议日程
---
Saturday, 20 August 2016
8:30 a.m.
Registration and Coffee
9:00 a.m. 
Opening Address 
Nick Pollard
Managing Director, Asia Pacific
CFA Institute 

Zhipeng Sun, CFA
Principal Advisor 
CFA China - Shanghai 

9:30 a.m. 
Keynote Address
10:15 a.m. 
Networking Coffee Break
10:45 a.m. 
Panel Discussion on China in Transition: Opportunities and Challenges 
Hao Hong, CFA
Head of Research and Chief Strategist
Bank of Communications (International)

Yulong Li, CFA
Deputy General Manager and Chief Investment Officer 
Jyah Asset Management 

Ting Lu, CFA
Global Head of Research and Global Head of Equity, Institutional Sales and Trading
HuaTai Securities Co. Ltd. 

Mingchun Sun
Chairman and Chief Investment Officer
Deepwater Capital Limited 

Sitao Xu, Moderator
Chief Economist, Partner
Deloitte China
11:45 a.m.
Managing Multi-Asset Strategies: Best Practice and Current Thinking
Larry Cao, CFA
Content Director, Asia Pacific 
CFA Institute 

Fan Huang, CFA, Moderator
Director/Head of Wealth Management
Deutsche Bank (China) Ltd.
12:15 p.m.
Networking Lunch
1:30 p.m. 
Keynote Address
China in Transition: What's Next in the Financial Industry?
Anthony Neoh 
Senior Counsel of the Hong Kong Bar 
Former Chairman of the Hong Kong Securities and Futures Commission and Chief Adviser of the China Securities Regulatory Commission
2:30 p.m. 
One Belt One Road Initiatives: Shared Opportunities and Development?
Rashed Abdul Kareem Al Balooshi
Chief Executive
Abu Dhabi Securities Exchange (ADx) 

Sheng Lin
Assistant Manager 
The Greenland Wuhan Real Estate Enterprise Department

Richard Teng
Chief Executive Officer
Financial Services Regulatory Authority
Abu Dhabi Global Market
3:00 p.m. 
Networking Coffee Break
3:30 p.m. 
Debate: The Way of the Future: Active vs. Passive Investing? 
Peng Chen, CFA
Chief Executive Officer, Asia
Dimensional Fund Advisors 

Aaron Low, CFA
Principal  
Lumen Advisors

Steven Moeller, CFA
Managing Director, Head of Multi-Asset Asia Pacific 
BlackRock

Chris Ryan
Managing Director and Head of Asia Pacific 
MSCI
Phil Graham, CFA, Moderator
Partner and 
Deputy Chief Investment Officer, Pacific
Mercer 
4:15 p.m.
Closing Keynote Address
Randy Kroszner    
Governor of the Federal Reserve (2006-2009)
President's Council of Economic Advisers (2001-2003) 
Norman R. Bobins Professor of Economics 
Booth School of Business,The University of Chicago 

5:15 p.m. 
Closing Remarks 
LJ Jia
Country Head, China
CFA Institute
5:30 p.m. 
Conference Ends
会议嘉宾
---

Larry Cao, CFA
In his capacity as director of content, Larry Cao serves as a thought leader for CFA Institute and its constituencies in Asia-focused content, events, and conferences. He conducts original research and develops educational products with a focus on the investment industry in Asia Pacific.
Mr. Cao has over 15 years of experience in the investment industry. Prior to joining the CFA Institute, Larry worked at HSBC as Senior Client Education and Product Communications Manager for the Asia-Pacific region. He started his career at the People's Bank of China as a U.S. dollar fixed-income portfolio manager. He also worked for the U.S. asset manager Munder Capital
managing U.S. and international equity portfolios, and Morningstar developing financial planning and asset allocation programs for a global financial institution clientele.
Mr. Cao has been interviewed by a wide range of business media including Bloomberg, CNN, Financial Times, and Wall Street Journal. He has also spoken at a number of conferences and published in academic and industry publications on topics such as asset allocation, equities, ETF, financial planning, fixed income, retirement and saving behavior. He graduated from the University of Notre Dame in the United States with a master's degree in business administration and was a visiting scholar at the MIT Sloan School of Management. He is a CFA charterholder.

Peng Chen, CFA
Peng Chen, CFA, is Chief Executive Officer, Asia, Dimensional Fund Advisors. He is a member of Dimensional's investment policy committee and chair of the firm's global defined contribution committee. Dr. Chen also serves as an adjunct professor of finance at the Chinese University of Hong Kong. Previously, he served as president of Morningstar's global investment management division, which consists of Morningstar's investment consulting, retirement advice, and investment management operations in North America, Europe, Asia, and Australia. Dr. Chen also served as president and chief investment officer at Ibbotson Associates. He is a contributing editor to the Asian Financial Planning Journal and is a three-time recipient of the Financial Analysts Journal's prestigious Graham and Dodd Scroll Award. Dr. Chen also won the Retirement Income Industry Association's 2012 Academic Thought Leadership Award. He holds a BS in industrial engineering from the Harbin Institute of Technology and an MS and a PhD from The Ohio State University.

Phil Graham, CFA
Phil Graham, CFA, is a partner in Mercer's investments business, where he is also the deputy chief investment officer for the Pacific region. Mr. Graham's role includes acting as portfolio manager for Mercer's multi-sector funds and alternatives and natural resources funds. Within Mercer, he is a member of the funds allocation and strategy team, the Pacific investment committee, the global and Australian dynamic asset allocation committee, and the Australian ratings review committee. Prior to joining Mercer, Mr. Graham's roles included head of manager selection at Access Capital Advisors and portfolio strategist in the international equity division at Queensland Investment Corporation. He also trained as an economist with the Reserve Bank of Australia, after which he served in senior economic roles within the ANZ Banking Group, including as chief economist for the stockbroking arm, ANZ Securities. Mr. Graham is the Presidents Council Representative for the Asia Pacific North and Oceania region for CFA Institute and a board member (and former president) of the CFA Society of Melbourne. He holds a bachelor of arts degree in economics from Macquarie University and a master of commerce degree in finance from the University of Melbourne.

Hao Hong, CFA
Hao Hong, CFA, is currently the head of research and chief strategist at Bank of Communications (International), one of China's "big five" commercial banks. Previously, he was global equity strategist and executive director at China International Capital Corp (based in Beijing and Hong Kong), equity analyst at Morgan Stanley (based in Sydney), and global strategist at Citigroup (based in New York City). Mr. Hong was named "China's Most-Accurate Strategist" by Bloomberg; he correctly predicted the inception and the end of China's 2014–15 stock market bubble. He has been ranked as one of the best China strategists byAsiamoney magazine and as the "Best Overseas Strategist" by the New Fortunemagazine (China's Institutional Investor ranking). Mr. Hong is a well-followed columnist with the Wall Street Journal, Financial Times, Caixin, Caijing, andForbes and a regular TV guest on CCTV, CNBC, Bloomberg TV, Phoenix TV, Channel News Asia, CNN, and other premier TV/radio media.

Fan Huang, CFA
Fan Huang, CFA, is a director and head of wealth management at Deutsche Bank (China) Ltd. Previously, he served as sub-branch manager and head of the premier center in Guangzhou, China, at HSBC. Mr. Huang also served as a senior financial adviser at Canadian Imperial Bank of Commerce and as an investment manager in Guangzhou. He also was an academic lecturer and researcher and held the position of associate dean. Mr. Huang is a Certified Financial Planner (CFP) and a Certified General Accountant (CGA). He holds an MBA from the University of Saskatchewan.

Randy Kroszner
Randall S. Kroszner is the Norman R. Bobins Professor of Economics at the University of Chicago Booth School of Business. Previously, he served as a governor of the US Federal Reserve System, where took a leading role in developing responses to the financial crisis. Professor Kroszner represented the Fed on the Financial Stability Board and the Basel Committee and chaired the OECD working on international macro policy. He has also served as a member of the US President's Council of Economic Advisers. Professor Kroszner is the vice chair of the Financial Research Advisory Committee in the Office of Financial Research at the US Treasury and is a member of the board of the Paulson Institute, the CME Group Competitive Markets Advisory Council, and the World Economic Forum's Global Agenda Council. He consults with financial institutions, government organizations, and central banks throughout the world. Professor Kroszner received a ScB from Brown University and a PhD from Harvard University.

Yulong Li, CFA
Yulong Li, CFA, is deputy general manager and chief investment officer at Jyah Asset Management, a leading mutual fund firm in Shanghai. Previously, he was the assistant general manager of Union Life Insurance Asset Management, where he was responsible for leading the firm's asset allocation, overseas investment, and research efforts. Dr. Li also served as portfolio manager at Wilmington Trust Investment Advisors and Waddell & Reed, where his funds achieved top ranking by Barron's. He earned an MBA and a master of science in quantitative and computational finance from the Georgia Institute of Technology and a PhD in management science from Shanghai Jiaotong University.

Sheng Lin
Sheng Lin is secretary of the Youth League Committee at Greenland Holdings Group and assistant manager of the Greenland Wuhan Real Estate Enterprise department. He is responsible for the project of the Wuhan 606 Skyscraper Tower, the world's fourth-tallest building. Mr. Lin's primary focus is on commercial and hotel operations and real estate investment in the Hubei province. Previously, he held numerous managing roles at Greenland Holdings and was the head of the Greenland Central China Real Estate Enterprise department in Zhengzhou. Mr. Lin holds an EMBA degree from Xi'an Jiaotong University.

Aaron Low, CFA
Aaron Low, CFA, is principal of Lumen Advisors in San Francisco and Singapore, where he manages emerging markets macro long/short funds and oversees Lumen's operations in Asia. He is also a Partner at Oakbridge Capital, a private equity fund. Previously, Mr. Low was a senior portfolio manager and head of Asia-ex-Japan at PIMCO, where he started PIMCO portfolio management and trading in Asia, as well as overseeing Asia investment strategies and managing global and emerging market balanced portfolios. Prior to working at PIMCO, he was head of Asia and senior portfolio manager for RCM Global Investors in San Francisco and Asia, managing balanced portfolios. Mr. Low currently serves as the immediate past chair of the CFA Institute Board of Governors and previously served as chair of the External Relations & Volunteer Involvement Committee. He is a past chair of the Capital Markets Policy Council and the Asia Pacific Advocacy Committee. He was also actively involved with the CFA Society of Singapore, where he served as Deputy President for various terms. Mr. Low serves on the Board of Trustees for the Singapore Government Pension Fund and is also a senior adviser to Minsheng Tonghui Asset Management in Shanghai. He is a Board Director at the Wealth Management Institute and Trustee at the CFA Research Foundation. Mr. Low earned a PhD in finance from the UCLA Anderson School of Management and an undergraduate degree in engineering from National University of Singapore. He has also completed the corporate director executive program at Stanford University and University of Chicago.

Ting Lu, CFA
Ting Lu, CFA, is global head of research and global head of equity, institutional sales, and trading at Huatai Securities. Previously, he served at Bank of America Merrill Lynch as managing director, head of greater China economics, and a member of the Asia Pacific Management Committee in the Merrill Lynch Global Research Department. Dr. Lu has ranked as a top economist in a number of surveys, including number one in Economics in the All-Asia and All-China Institutional Investor surveys; number one in the China Country category in the All-Asia Institutional Investor surveys; one of The Asset's Asian G3 Bond Benchmark Review Best Economists and Credit Strategists and one of the Top 10 Economists and Credit Strategists; and number one in Economics in the Asiamoney survey. He holds a BA and an MA in economics from Peking University and a PhD in economics from University of California, Berkeley.

Steven Moeller, CFA
Steven Moeller, CFA, is a managing director and head of the multi-asset APAC platform strategy for Asia Pacific at BlackRock. He has extensive experience in global investments and has held a variety of roles in product management, product development, and portfolio management. Previously, Mr. Moeller worked in New York, California, and Hong Kong for Franklin Templeton Investments, where he was most recently head of multi-asset solutions for Asia. He also was instrumental in building the firm's global multi-asset capabilities and its global institutional platform. Mr. Moeller also held positions at Fiduciary Trust, PIMCO Advisors (Columbus Circle Investors), Bankers Trust, and Wilshire Associates. He holds a BS in economics and an MBA in finance from the University of Wisconsin–Madison.

Nick Pollard
Nick Pollard joined CFA Institute in 2016 as managing director for Asia Pacific. Based in the Hong Kong office, he also oversees operations in Beijing and Mumbai. Nick is responsible for working with all CFA Institute stakeholders, increasing the number of candidates entering and moving through the organization's credentialing programs, and working with institutional partners (employers) throughout the region. He will be actively engaged with 19 CFA Institute societies that represent 23,000 members in the region.
Nick is a seasoned wealth management and banking executive and skilled at growing businesses in Europe and Asia. He brings a unique combination of strategic leadership skills as well as learning and professional development expertise. Prior to joining CFA Institute, Nick was CEO of The Royal Bank of Scotland's Coutts Asia division and, most recently, he was the Head of International Learning and Professional Development for Coutts International. Nick began his career with NatWest Group, subsequently part of the RBS Group, where he gained experience in marketing and talent development.
Nick earned his BA from University College, London, and is a Member of the Private Wealth Management Association. He has lived and worked in the APAC region since 2009 and resides in Hong Kong.

Chris Ryan
Chris Ryan is head of Asia Pacific at MSCI, where he is responsible for business and growth in China, Hong Kong, Taiwan, Korea, Singapore, Japan, Southeast Asia, and Australia. Prior to joining MSCI, he served as CEO and managing director of Perpetual Limited, a listed Australian investment and wealth management firm, and as senior adviser and managing director at Citibank Global Transaction Services, where he provided advice and direction to Citibank's investment management, securities, and sovereign wealth fund clients around the world. Additionally, Mr. Ryan was head of Asia for Fidelity International and CEO of ING Investment Management Asia Pacific. During his time at ING, he was responsible for the establishment of China's first foreign joint venture fund management company as well as ING's investment management business across Asia Pacific. Additionally, Mr. Ryan sat on ING's Global Leadership Council. He has a bachelor of business degree from Monash University in Melbourne, Australia. 

Mingchun Sun
Mingchun Sun is chairman and chief investment officer at Deepwater Capital Limited. Previously, he served as a senior partner and chief economist at China Broad Capital Co., Limited; as managing director, head of China research, and chief greater China economist at Daiwa Capital Markets Hong Kong Limited; and as the chief China economist, head of China equity research, and managing director at Nomura International (Hong Kong) Limited. Dr. Sun also was senior China economist and vice president at Lehman Brothers Asia Limited and an economist at China's State Administration of Foreign Exchange. He is currently the vice chairman of the Chinese Financial Association of Hong Kong and a member of the China Finance 40 Forum. Dr. Sun holds a PhD from Stanford University.

Zhipeng Sun, CFA
Zhipeng Sun, CFA, is an executive director at Orient Securities and a principal adviser to the CFA China-Shanghai. Previously, Dr. Sun worked as an interest rate analyst at UBS Securities USA. He has extensive expertise in US fixed-income markets. Dr. Sun holds a bachelor's degree and a master's degree from Fudan University and a PhD from Columbia University.

Richard Teng
Richard Teng is CEO of the Abu Dhabi Global Market (ADGM) Financial Services Regulatory Authority, where he is responsible for and oversees the development and administration of the financial services regulatory and supervisory framework of ADGM to promote a fair, open, and transparent financial market. With more than two decades of regulatory leadership and capital markets experience in the financial industry, he joined ADGM from the Singapore Exchange (SGX), where he was the chief regulatory officer. Mr. Teng also held several senior appointments at SGX, including senior vice president, head of issuer regulation and chief of staff for risk management and regulation, and head of regulation. Previously, he served as the director of corporate finance division of the Monetary Authority of Singapore. Mr. Teng has a bachelor's degree in accountancy from the Nanyang Technological University and a master's degree in applied finance from the University of Western Sydney.

Sitao Xu
Sitao Xu is chief economist and partner at Deloitte China, spearheading Deloitte's economic and industry research. Prior to Deloitte, he was chief representative of China and Economist Intelligence Unit forecasting director at the Economist Group. Mr. Xu has also worked as the economist for Indonesia, Korea, and Thailand at MMS International of Standard and Poor's in Singapore and as regional treasury economist at Standard Chartered Bank. He has served as Societe Generale's chief economist for Asia and head of economics of ICBC (Asia). Mr. Xu has written for YaleGlobal Online Magazine, the Asian Wall Street Journal, Financial Times, Caijing, Caixin, and 21st Century Business Herald and appears regularly on CNBC, Bloomberg, and CCTV as a commentator on China. He was a visiting scholar at Hoover Institution at Stanford University and a guest professor at the School of Economics and Management of Tsinghua University. Mr. Xu holds a BA in economics from Peking University, an MA in economics from the University of Connecticut, and an MS in finance from Boston College.
会议门票
---
参会费: CNY1,380
团体: CNY980/人 (五人起算,不可与其他折扣同享)
Non-Members: CNY1380
Group: CNY980 (five delegates minimum; additional discounts do not apply)
Your Registration Fee Includes: Refreshment breaks, lunch, the opportunity to meet with investment colleagues and speakers from around the world, and post-conference access to presentation materials online.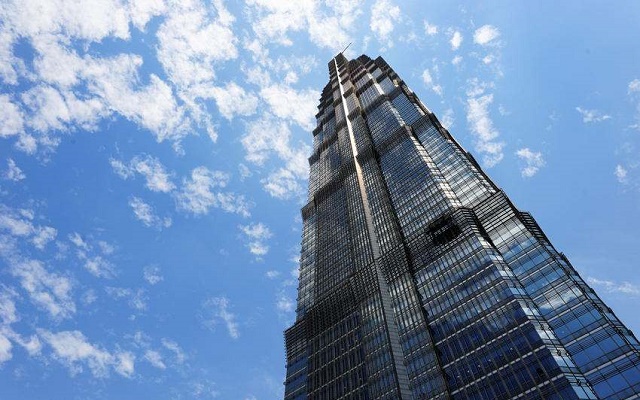 会议场地:上海金茂君悦大酒店
交通指南:[机场]上海虹桥机场: 距25公里 [机场]上海浦东国际机场: 距40公里 [市中心]人民广场: 距4公里 [火车站]上海火车站: 距7.5公里
介绍:上海金茂君悦大酒店位于88层金茂大厦的53-87层,曾被2000年吉尼斯世界纪录千禧年版评为"世界最高酒店"。拥有548间豪华客房的上海金茂君悦大酒店地处浦东高速发展的商业金融区陆家嘴的中心,离上海国际会议中心仅五分钟,距豫园和外滩——上海著名的邻江大道、以及大道旁耸立的古典风格建筑群只有十分钟路程。从酒店到虹桥国际机场只需四十分钟,到浦东国际机场只需四十五分钟。金茂大厦坐落于浦东金融中心的核心位置,周围众多A级办公楼。靠近上海新国际博览中心和世博公园。金茂君悦酒店是上海家喻户晓的一家高品质5星级酒店。金茂大厦共88层,酒店有548间客房,提供的服务和设施业内首屈一指,其客房风格典雅大方,有各类宴会设施,餐饮场所及健身中心,距离各主要商业中心及旅游景点交通便捷。酒店的548间客房及套房,位于金茂大厦的58至85层,有13种不同房型。56层开始是宏伟的镂空中庭设计。全新装修的客房已开始接受预订。客房入口全部精巧的选择了角度,最大限度保证客房的私密与安全。全新升级的房间选择了简洁时尚的内部装饰,色彩明快,色调温馨,特别为酒店手工订制的地毯图案,写意地呈现出中国汉字"回",似乎寓意着"回家",令人感受到如归家般的温馨亲切。

扫一扫立即购票
安全·方便·快捷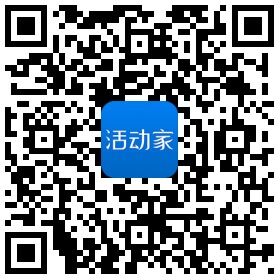 下载活动家app
随时随地查看国内商务会议
了解行业动态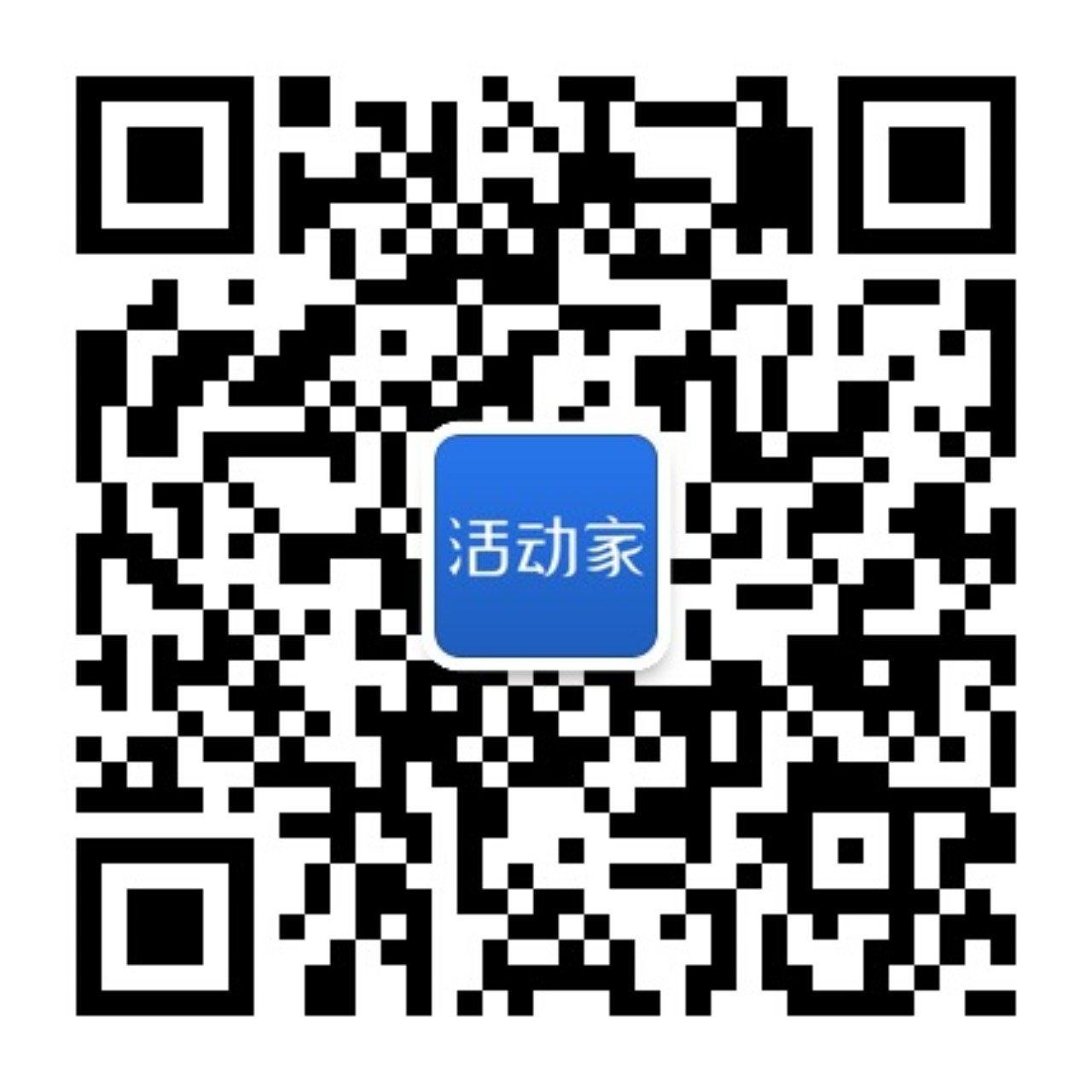 关注活动家公众号
了解更多会议资讯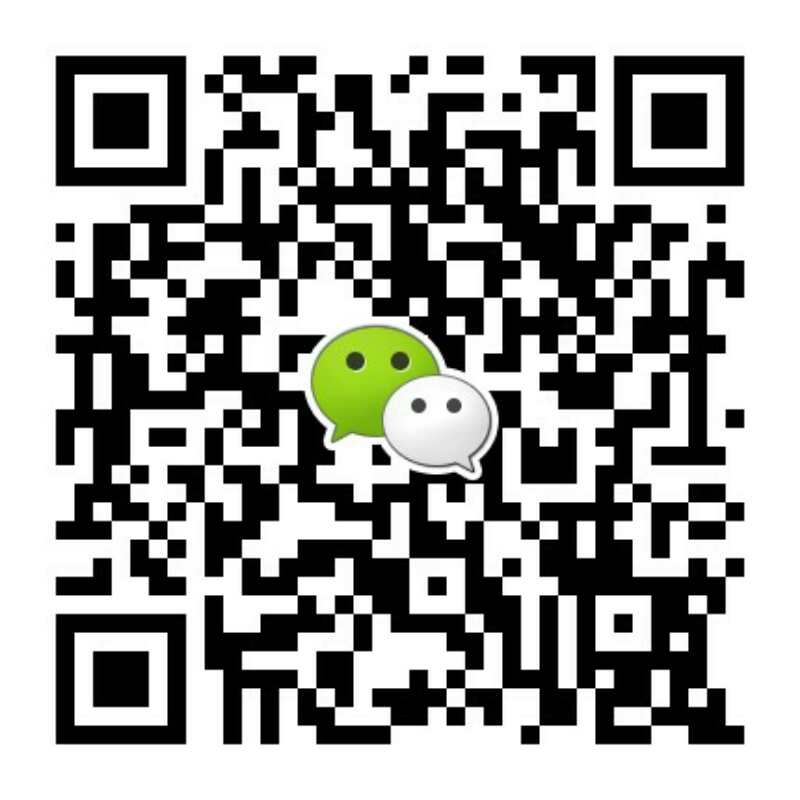 更多会议问题
请联系活动家客服