2017年第九届机器学习与计算国际会议(ICMLC 2017)
地点:新加坡
时间:2017-02-24 08:00:00 至 2017-02-24 18:00:00
参会报名
会议通知
会议日程
会议嘉宾
会议门票
用户留言
门票名称
单价
截止时间
数量
该会议售票已经结束,您可以查看其它相关会议。
会议通知
---
2017 9th International Conference on Machine Learning and Computing (ICMLC 2017) will be held during February 24-26, 2017 in Singapore, organized by ASR.
ICMLC aims to provide a high level international forum to bring together industry professionals, academics, and individuals from institutions, industrials and government agencies to exchange information, share achievements, and discus the advancement in the fields of Machine Learning and Computing, etc.
Welcome Prof. David Greenhalgh, Assoc. Prof. Chi-Chang Chang and Prof. Tetsuya Sakurai will deliver keynote speech in ICMLC 2017.
会议日程
---
The Full-length Presentation Program Copy will be online in Jan, 2017...
Please Kindly Wait...
When You Present the Conference
Arrival&Registration (1st Day )
The first day is all about registration, participants are supposed to sign in at the conference venue and collect all the conference materiails at the registration counter on this day.
However, the registration is still open on the 2nd day of the conference.
Openning Remarks&Keynote Speech (2nd Day morning)
The conference chair will host an opening ceremony in the morning, and all the participants are supposed to be there, then the keynote speakers will deliver their spectacular speeches and share their cutting-edge research fruits with the participants. During the intermission, there will be a photo session for all the participants to take a group photo.
Lunch (2nd Day noon)
Author Presentation in Sessions (2nd Day)
Participants' presentations are divided into different sessions based on the conference topics, participants should find the right session room and be there at least 3 minutes earier to copy his ppt/pdf presentation into the laptop and get ready. Then the session chair will start to chair the seesion on time and give a grade to each presentation, which should be within 15 minutes, including Q&A.
Dinner (2nd Day evening)
 One Day Tour (3rd Day)
会议嘉宾
---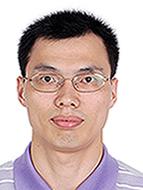 Prof. Tianrui Li, Southwest Jiaotong University, China
Tianrui Li received his B.S. degree, M.S. degree and Ph.D. degree from the Southwest Jiaotong University, China in 1992, 1995 and 2002 respectively. He was a Post-Doctoral Researcher at Belgian Nuclear Research Centre (SCK • CEN), Belgium from 2005-2006, a visiting professor at Hasselt University, Belgium in 2008, the University of Technology, Sydney, Australia in 2009 and the University of Regina, Canada in 2014. And, he is presently a Professor and the Director of the Key Lab of Cloud Computing and Intelligent Technique of Sichuan Province, Southwest Jiaotong University, China. Since 2000, he has co-edited 3 books, 12 proceedings, 8 special issues of international journals, received 1 Chinese invention patent and published over 150 research papers (e.g., IEEE Transaction on Knowledge and Data Engineering, IEEE Transactions on Information Forensics & Security, IEEE Transactions on Audio Speech and Language Processing, IEEE Transactions on Industrial Electronics, IEEE Transactions on Cybernetics, IEEE Transactions on Communications, Information Science) in refereed journals and conferences. Five papers was included in ESI ISI database. He serves as area editor of IJCIS (SCI), editor of KBS (SCI), etc. He has served as ISKE2007-2015, CRSSC2015, CWI2014, JRS2012 program chairs, IEEE HPCC 2015, GrC 2009 program vice chairs and RSKT2008, FLINS2010 organizing chairs, etc. and has been a reviewer for several leading academic journals. He is a senior member of IEEE, CCF, CAI, Chair of IEEE CIS Chengdu Chapter and CCF YOCSEF Chengdu Chair (2013-2014).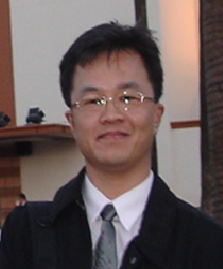 Assoc. Prof. Chi-Chang Chang,  Chung-Shan Medical University, Taiwan
Dr. Chi-Chang Chang is currently an associate professor of Medical Informatics in the Chung Shan Medical University's College of Health Care and Management, and a consultant on Biomedical Industry Research Center & Medical Information Center, Chung-Shan Medical University Hospital. Dr. Chang received the master's degree in Information Management from the Ming-Chuan University, the Ph.D. degree in Industry Engineering Management from the Yuan-Ze University. He is also academic member of the Association for Information Systems and Society for Medical Decision Making. His primary research interests are in the areas of medical decision analysis, reliability engineering, stochastic processes, shared medical decision making, and clinical operational research. He has published in European Journal of Operational Research, Medical Decision Making, Journal of Medical Systems, Neural Computing and Applications, European Psychiatry, Journal of Universal Computer Science, International Journal of Technology Management, Central European Journal of Medicine, etc. To date, he has published more than 100 articles in the forms of journals, book chapters and conference proceedings.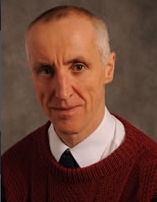 Prof. David Greenhalgh, University of Strathclyde, UK
Dr. David Greenhalgh is a Reader in Mathematics and Statistics at the University of Strathclyde, Glasgow, United Kingdom.
He graduated from the University of Cambridge, UK, with a first class honours degree in Mathematics in 1980 and obtained a distinction in Part III Mathematics, also from the University of Cambridge in 1981. He obtained a Ph.D. in Operational Research in 1984 from Cambridge University Engineering Department. He moved to Imperial College as an MRC Training Fellow and then to University of Strathclyde as Lecturer, Senior Lecturer and Reader, his current position.
Dr. Greenhalgh specializes in mathematical and statistical models in biology and medicine and has published over eighty papers in international refereed journals and over seventy papers published from conferences.
He has supervised or co-supervised nineteen research students (seventeen at PhD level). He has been widely involved in the organization of over fifty international conferences and given over forty keynote, plenary and invited talks. He is or has been on the editorial board of seventeen international journals. He is currently the Executive Editor of Journal of Biological Systems and Deputy Director of the Centre for Mathematics Applied to the Life Sciences, University of Glasgow, Scotland. He is on the EPSRC (Engineering and Physical Sciences Research Council) Mathematics Peer Review College and has served on many MRC (Medical Research Council) Funding Panels. He has obtained funding from EPSRC, MRC, The Wellcome Trust, the Brazilian Government, the Technology Strategy Board, the Royal Society and the Royal Society of Edinburgh.
He has research interests in mathematics and statistics applied to medical and biological problems including theory of convergence of genetic algorithms, and signal and image processing methods involving multi-mask and multi-resolution filters. He has been involved in statistical work to develop automatic detection of outbreaks of infectious disease organisms, in collaboration with Health Protection Scotland (HPS). This laid the foundation of the current outbreak detection system used by HPS. He has also been involved in development of computer-based statistical methods to detect unrecognized replication in medical (HIV) datasets, in collaboration with the Public Health Laboratory Service, now Public Health England.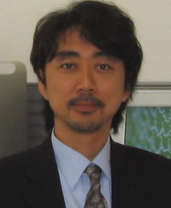 Prof. Tetsuya Sakurai, University of Tsukuba, Japan
Speech Title: A deep neural network algorithm using nonnegative matrix factorizations
Research Field: Numerical Analysis, Computational Mathematics, Large-Scale Parallel Computing, Artificial Intelligence(AI), Data Analysis 
Research Topics:
Algorithms for deep neural networks (DNNs)
Spectral methods for data and image analysis
Parallel algorithms for large-scale eigenvalue problems
Iterative methods for systems of linear equations
Mathematical software
Abstract:
In this talk, we show a method for computing weight matrices of fully-connected deep neural networks by using semi-nonnegative matrix factorizations. The optimization processes are performed by calculating weight matrices alternately, and backpropagation is not used. The experimental results show that our method using nonnegative matrix factorizations attains similar error rates to the conventional deep neural networks with backpropagation.
会议门票
---
A. Registration Fee
| Items | Registration Fee (By US Dollar) |
| --- | --- |
| Author (ASR Member)♦   | 400 USD |
| Author (Student)♦ | 400 USD |
| Author (Regular)♦ | 450 USD |
| Presenter Only | 300 USD |
| Listener | 280 USD |
| Additional Paper(s)♦♦ | 300 USD |
| Additional Page | 50 USD/One Page |
| Purchase Extra Journal | 60 USD |
Notices!
♦One regular registration can cover a paper within Five pages, including all figures, tables, and references. 
♦♦One regular registration with one or more additional papers has only ONE journal book.
Author: making a presentation of the paper which will be published by the proceedings/journals.
Presenter: making a presentation on the conference without any paper publishing.
Listener: Participating in the conference only without neither presentation nor paper publication.
For Presenter & Listener Registration, please download Reg-form. 
For Presenter, please email the abstract of presentation paper to us firstly.
B. What you will get if you register:
Author Registration fee includeds:

Listener and Presenter Registration Fee includes:

1. Full-length Paper being Published in journal and Indexing Services
2. Conference document (Proceedings)
3. Participation in the Technical Program


1. Participation in the Technical Program
2. Conference proceedings (CD)

 

If You Present, You can also Have:

If You Present, You can also Have:

10-15 mins for Presentation
Badge
Certificate of Participation
Conference bag and/or conference accessories
Lunch
Dinner
Coffee breaks

10-15 mins for Presentation (Presenter Benefit)
Badge
Certificate of Participation
Conference bag and/or conference accessories
Lunch
Dinner
Coffee breaks

 
会议场地:NanyangExecutiveCentre

扫一扫立即购票
安全·方便·快捷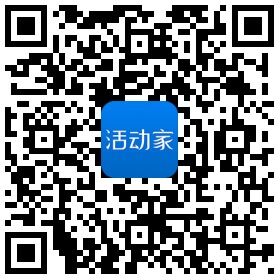 下载活动家app
随时随地查看国内商务会议
了解行业动态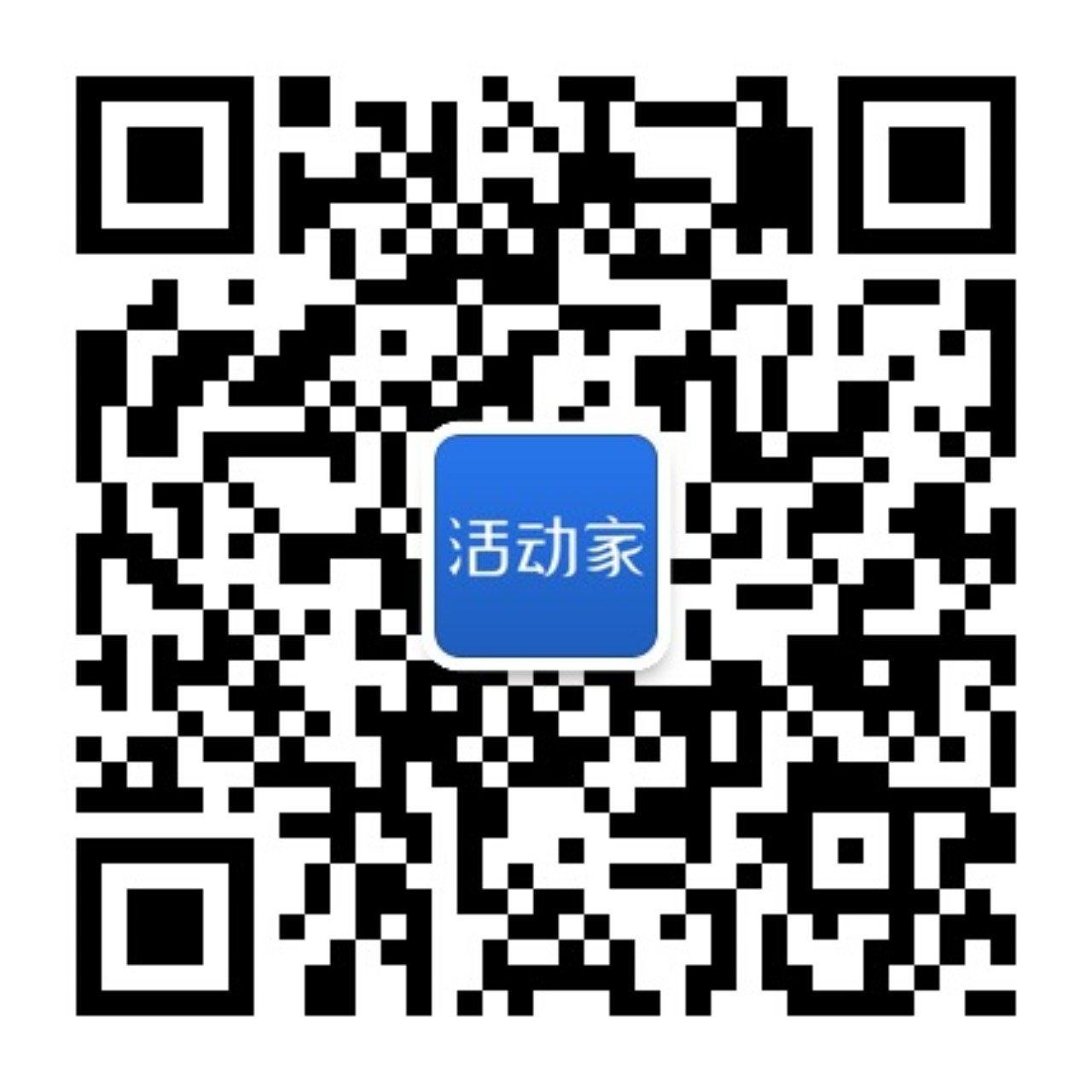 关注活动家公众号
了解更多会议资讯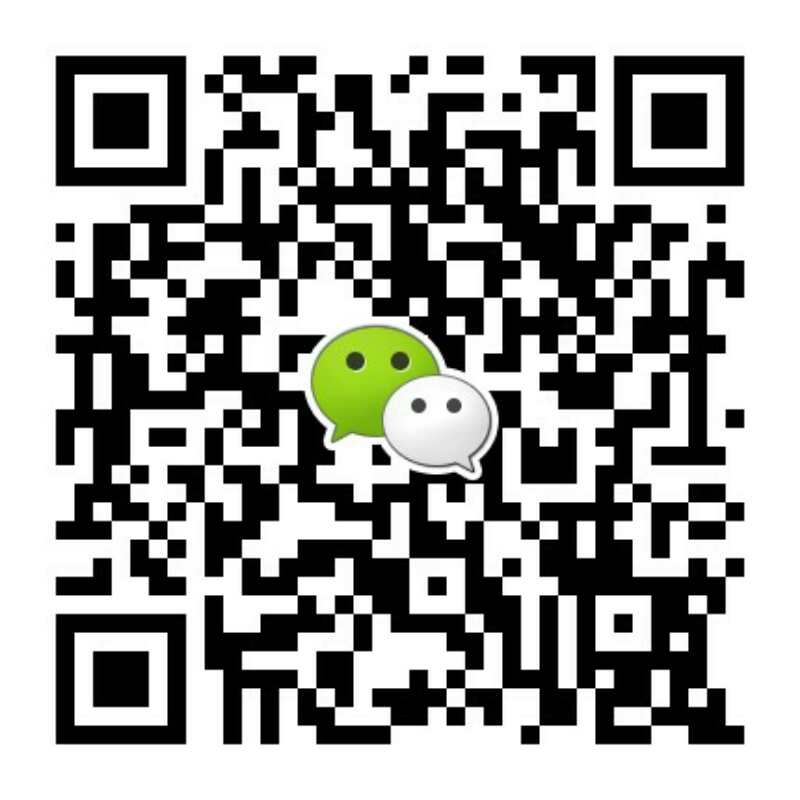 更多会议问题
请联系活动家客服