2020 IEEE 51st Semiconductor Interface Specialists Conference (SISC)
时间:2020-12-06 09:00 至 2020-12-08 18:00
地点:San Diego

首页 > 商务会议 > 学术会议会议 > 2020 IEEE 51st Semiconductor Interface Specialists Conference (SISC) 更新时间:2019-09-06T14:55:08
行业热销热门关注看了又看

换一换
会议内容
---
会议

简介
The SISC provides a unique forum for device engineers, solid-state physicists, and materials scientists to discuss issues of common interest. Principal topics for discussion at SISC are semiconductor/insulator interfaces, the physics of insulating thin films, and the interaction among materials science, device physics, and state-of-the-art technology.
Thefirst SISC meetingwas held in 1965 and attendance was by invitation. The upcoming conference, now public, will be held in San Diego, right after the IEDM. An important goal of the conference is to provide an environment that encourages interplay between scientific and technological issues. Invited and contributed talks, as well as a lively poster sessions, are presented in an informal setting designed to encourage discussion, and conference participants enjoy numerous opportunities for social gatherings with renown scientists and engineers.
The conference addresses a wide range of interface-related topics ranging from the traditional silicon-based devices, including the SiC and SiGe systems, to high-mobility semiconductor interfaces and emerging areas beyond the state-of-the-art. Wednesday tutorial lecture, invited and contributed talks are complemented by informal events designed to encourage lively discussion and debate
Generous hospitality allows attendants to focus on enjoying the conference. Hors d'oeuvres, wine, and cheese encourage interaction among poster authors and other conference participants at Thursday's and Friday's poster sessions. On Friday evening the conference hosts a banquet and awards ceremony, complete with the now-famous (and always riotous)limerick contest. The limericks never fail to give the conference presentations, people and events an entirely new perspective!
This year's SISC will continue the tradition of presenting an award memorializingProf. E. H. Nicollian. The award will be given for the best student presentation. Ed Nicollian was a pioneer in the exploration of metal oxide semiconductor (MOS) systems. His contributions were important to establishing SISC in its early years, and he served as the Technical Chair in 1982. With John Brews, he wrote the definitive bookMOS Physics and Technology.
SISC is sponsored by theIEEEElectron Device Society.
For registration information and general inquiries about SISC, please contact theArrangements Chair.
征稿
信息
立即投稿
征稿主题
The SISC is a workshop-style conference that provides a forum for device engineers, solid state physicists, and materials scientists to discuss topics of common interest, formally through invited and contributed presentations, and informally during various events including two poster presentation sessions. The SISC is sponsored by theIEEEElectron Device Society, and will be held right after the IEEEIEDM.
The program includes talks and poster presentations(theory and experiment)from all areas of MOS science and technology, including but not limited to:
SiO2andhigh-k dielectricson Si and their interfaces
Insulators on high-mobility and alternative substrates(SiGe, Ge, III-V and III-N, SiC, etc.)
MOS gate stacks withmetal gate electrodes
Stacked dielectrics fornon-volatile memory
Oxide and interface structure, chemistry, defects, and passivation: theory and experiment
Electrical characterization, performance and reliabilityof MOS-based devices
Surface cleaning technologyand impact on dielectrics and interfaces
Dielectrics onnanowires, nanotubes, and graphene
Oxide electronicsandmultiferroics
Interfaces in photovoltaics,e.g. Si passivation
2D materials and devicesand their interfaces
Interfaces in semiconductorlighting and optical communications
Interfaces and surfaces inbiotechnology such as bio-sensing
ABest Student Presentationaward will be given in memory of E.H. Nicollian, who made many important contributions to the field and had a strong presence within the SISC.
声明:
1、以上会议非活动家网站主办或承办会议,活动家网站学术会议频道会议信息来自于互联网,方便用户了解行业信息,如需参会、报名、获取会议邀请函或会议日程,请直接与学术会议活动主办单位联系。
2、部分会议内容来自互联网,由于网络的不确定性,活动家网站对所发布的信息不承担真实性的鉴别工作,请谨慎选择。若您发现会议页面信息有误,请联系活动家客服028-69761252纠错。
查看更多
主办方:M. Passlack
介绍:M. Passlack于2020年12月6日举办2020 IEEE 51st Semiconductor Interface Specialists Conference (SISC)。
温馨提示
酒店与住宿: 为防止极端情况下活动延期或取消,建议"异地客户"与活动家客服确认参会信息后,再安排出行与住宿。
退款规则: 活动各项资源需提前采购,购票后不支持退款,可以换人参加。
您可能还会关注
---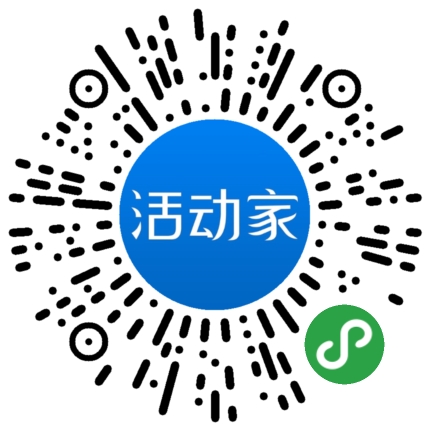 微信扫一扫
分享给朋友